How Do Pain Checker Products Work?
Pain Checker products are revolutionizing how we treat pain. Using new, patented fabric technology, we can reduce pain in a way that's all-natural, effective, and medicine free. Understanding how pain checker products work comes down to one of the most essential elements of our product: Bio-Carbon Technology.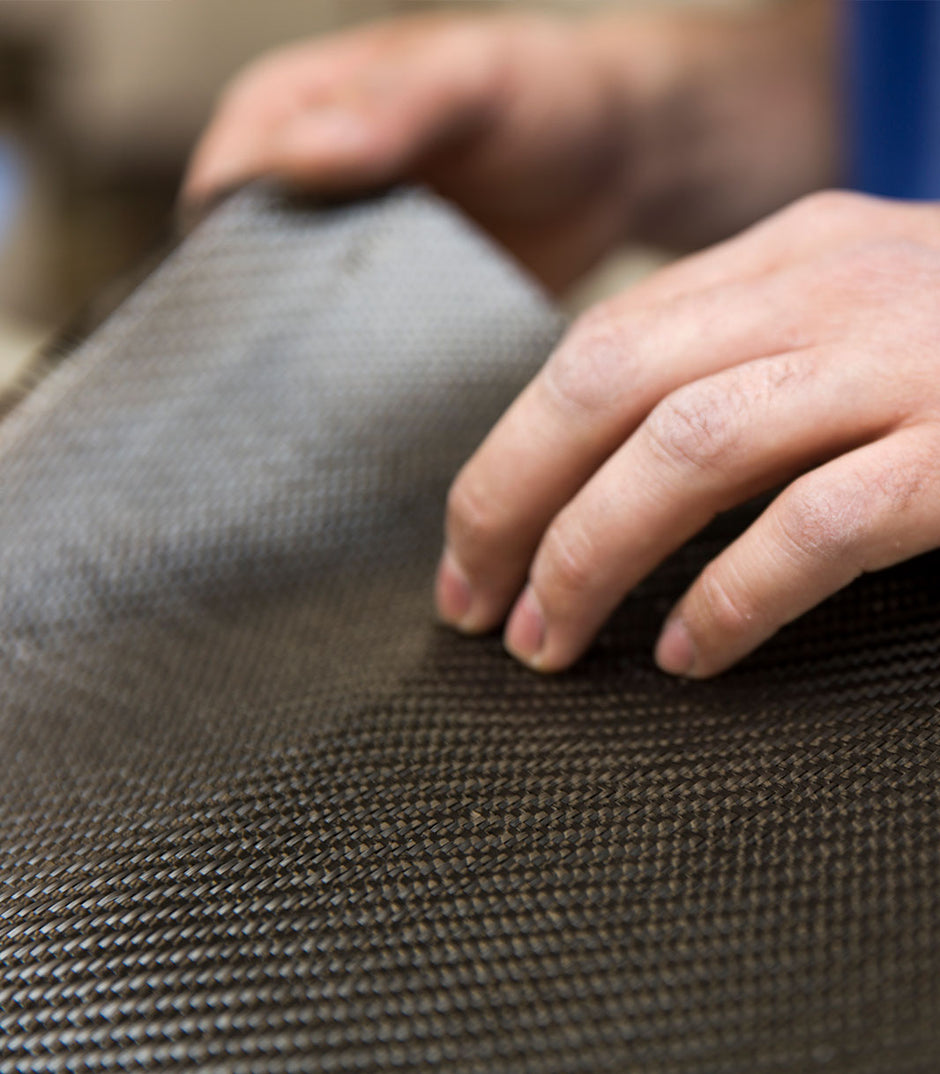 Our Innovative Carbon Fabric
All Pain Checker products work to treat pain relief by using carbon, one of the building blocks of life, as the center of our core products. We've patented a safe, bio-electric carbon technology in the form of fabric that conducts electrical energy for pain relief. But just how does this process work?

Unlike other lower back braces and other pain relief products, the Pain Checker products are made of carbon and formed in a grid that absorbs electrical energy impulses from the body and the atmosphere around it. It then works to release these pulsating electrical signals back out, interacting with the pain signals generated by the body and effectively reducing pain by negative pain signals to the brain.

For those who have dealt with injury and pain and have received physical therapy treatment, you might be familiar with a TENS (transcutaneous electrical nerve stimulation) unit — a recognized form of pain relief that uses electrical impulses to trigger muscles/joints. Pain Checker fabric works in a similar way, emulating this process.
SHOP NOW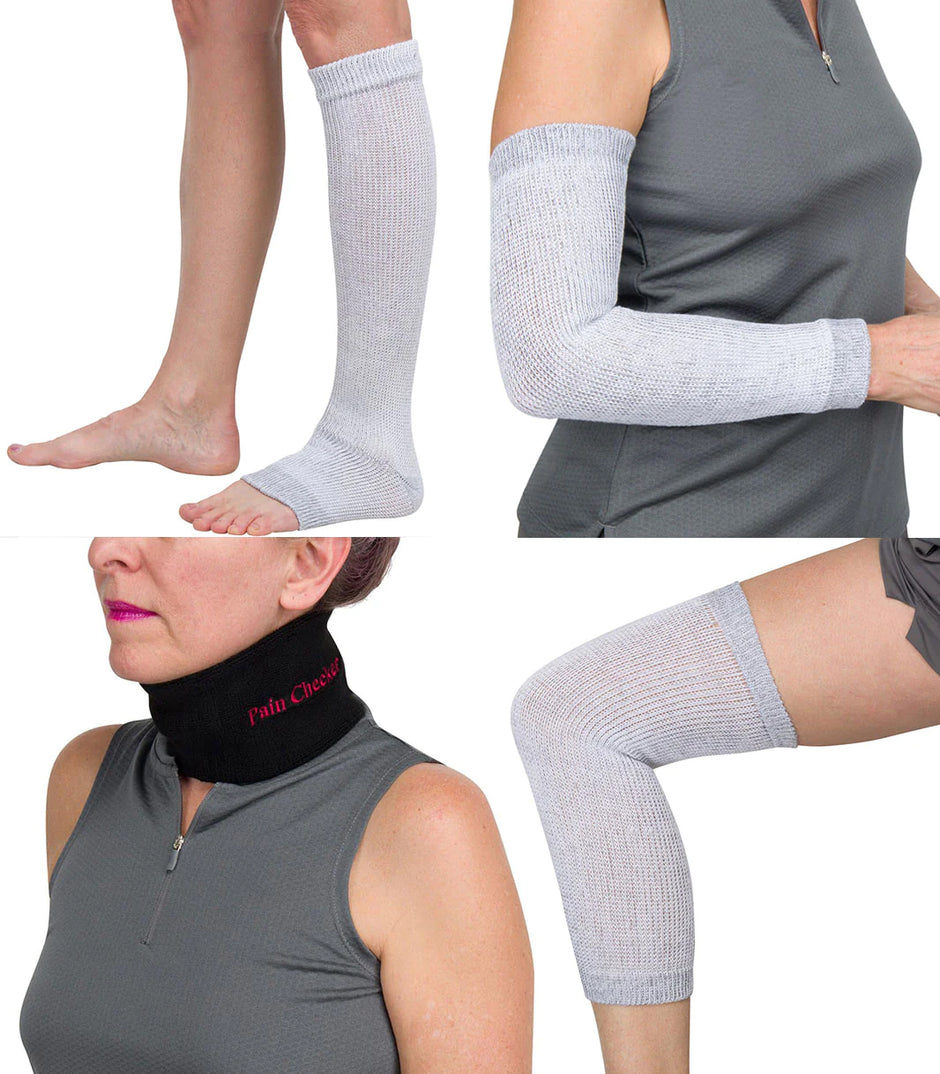 Who Needs Pain Checker Products?
There are tons of different groups that can benefit from the use of Pain Checker products. Whether it's an injury from the football field or the office chair, we do things every day that can lead to living with pain. Prolonged time at desks, improperly lifting heavy objects, or even a car accident can have you unexpectedly looking for relief.

No matter the cause behind your pain, anyone who finds themselves living with all kinds of aches and discomfort can find relief by using Pain Checker products. Our current product lineup is perfect for those looking for products including therapeutic socks and sleeves, compression garments, and other brace supports, including:

Back Bands
Knee Bands
Slipper Socks & Everyday Socks
Gloves
Calf Ankle Sleeve
Neck Band
Dress Socks
Sensitivity Sports Socks
Sensitivity Ankle Band
Sensitivity Knee/Arm Sleeve
SHOP NOW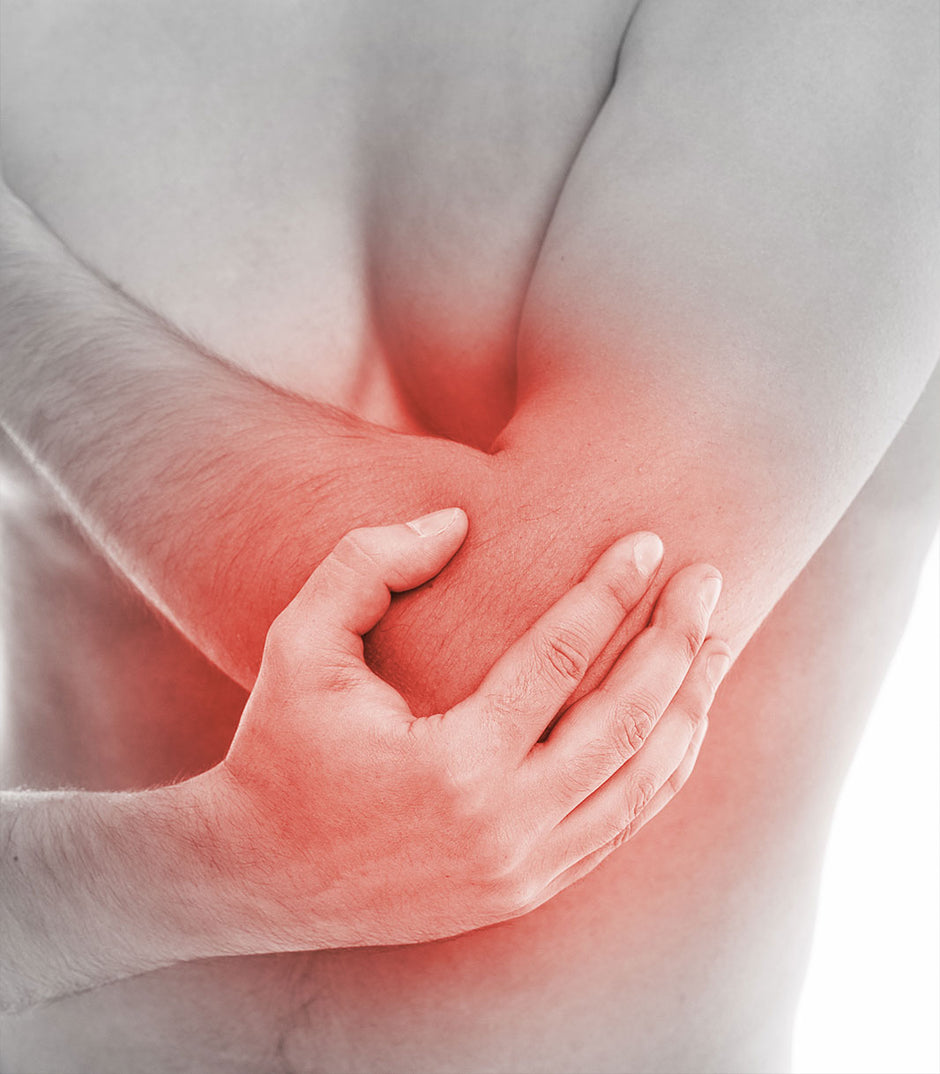 Join the Pain Checker Revolution
Those dealing with arthritic aches and discomfort, and other related conditions know how difficult it can be to find effective pain relief. Medicines can be costly with long-lasting side effects, and other assistive braces and compression garments only provide basic pressure and extra support.

As healthcare costs continue to rise, people need cost-effective ways to treat and manage conditions that cause pain.

With Pain Checker products, you can be assured you are buying a quality product that is safe, effective, and expertly provides non-medicinal relief for a fraction of the cost. Our patented fabric is clinically tested, safe, non-irritating, and machine washable. Perfect for use in sports, or everyday use, depending on the support you need.

It's time to get back to living pain-free. With Pain Checker products, we can help to get you there.
SHOP NOW